Description

24″x24″x24″ (60cm x60cm x60cm) light tent (ideal for objects up to 18″ x 18″)

2 x Professional Continuous photographic lights/lamps with 20″x28″ softboxes


2 Professional studio light stands (full adjustable height up to 7 ft)

2 x removable light diffuser for light reflector

Non-reflective white, black, blue and red background for 48″ light tent

Carrying case for 24″ light tent

8 x Perfect daylight 45W 5500K 110V photo flood bulbs

Light Tent
high-quality nylon fabric Light Tent, Nylon lining for optimum light diffussion and distribution.
• Gently diffuses the light from your light source to prevent shadows and reflections for clean, consistent images.
• 24″ x 24″ x 24″ (60cm x 60cm x 60cm) size, great for objects less than 18″
• Perfect for photographing small to medium products that can be lit with daylight, HMI, electronic flash, fluorescent quartz and tungsten light sources.
• A removable front panel allows for further control of reflections when photographing reflective subjects such as silver and glass
• Includes 4 professional Non-Reflective professional backdrops:
White, Black, Blue and Red
• Stainless steel spring frame for super-quick set-up.
• Folds into a small carrying pouch for easy transport and neat storage.
Pro lights
• 1600W (Equivalent) 10000 hours Energy Saving 5500K 110V Perfect Daylight Bulbs provide a wonderful white light for excellent color matching
• No need for filters or software editing (the color of the image closely resembles the color of the original item)
• Light weight, heavy-duty aluminum tripod light stands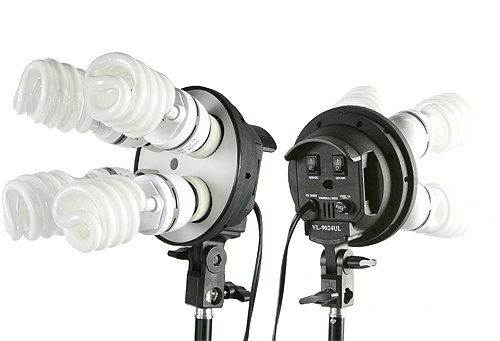 100% Satisfaction Money-Back Guarantee!


Risk-Free Online Shopping

At InspironPhoto we understand that when you make a purchase online the products that you receive may not always be what you expected. Therefore we offer "1 Month 100% Satisfaction Money-Back Guarantee" to ease your mind. If you do not like the product just simply mail it back. This is what we call Risk-Free-Online-Shopping!